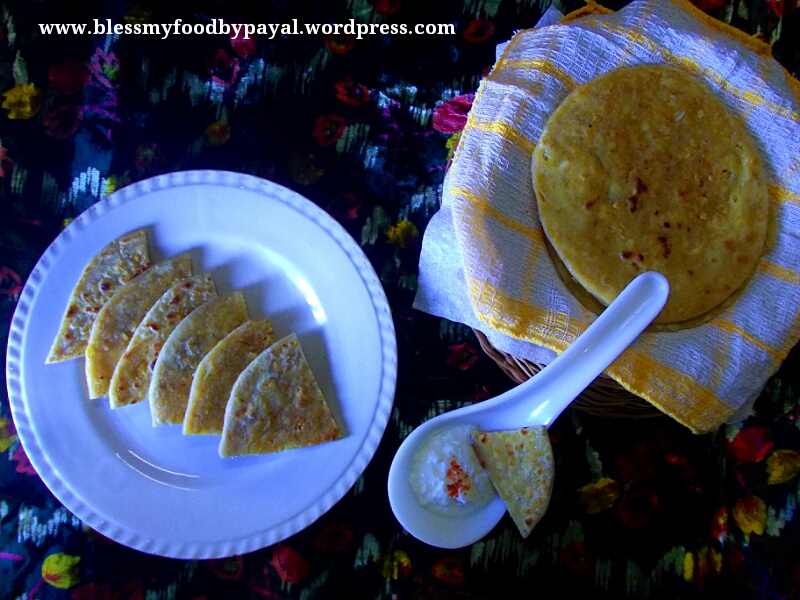 25 Sep

coconut and cornflakes parantha | nariyal aur cornflakes ka parantha

Coconut and Cornflakes parantha | coconut aur cornflakes ka parantha step wise pictorial recipe.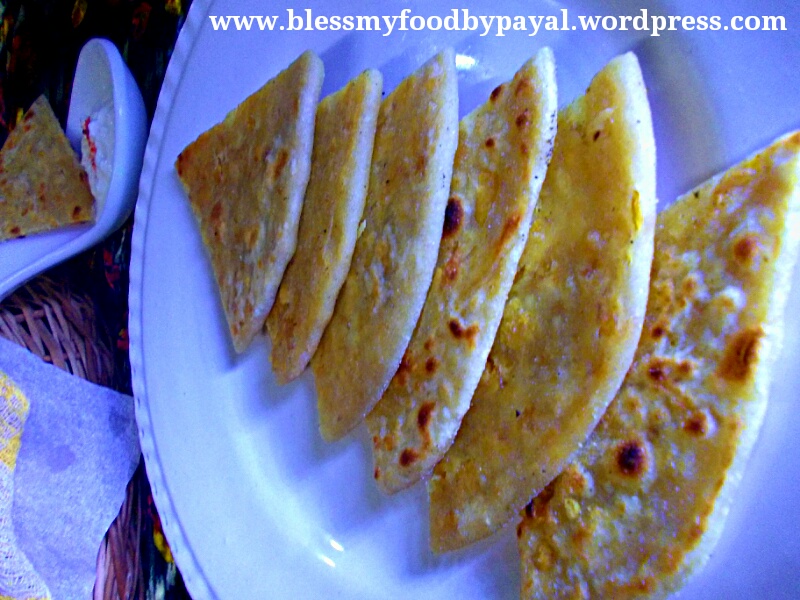 A healthy day must begin with a healthy breakfast and healthy breakfast means lots of fiber, proteins and nutrients.
Keeping this into mind, I bought cornflakes for my son and served by adding them into warm milk, like we usually serve cornflakes, but he didn't like it at all.
Since then I am experimenting with cornflakes and always succeeded in serving it to my son.
Began with Banana Flakes to Banana Flakes Smoothie, the present parantha is my new experiment and he loved it more than anything else.
Now it's a matter of routine that this delicious and tasty parantha is a part of his breakfast, especially on Sundays & other holidays.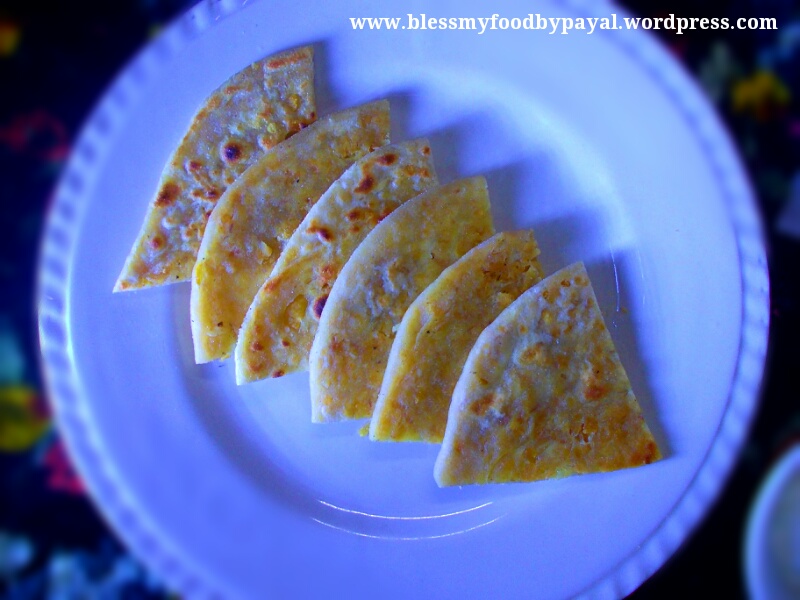 VIDEO RECIPE
INGREDIENTS
Whole Wheat Flour – 1 Cup
Coconut (Grated) – 1/4 cup
Cornflakes – 1/4 cup
Salt as per taste
Red Chilli Powder as per taste
Oil or Ghee as per need
Water as per need.
METHOD
1. Take a bowl, add whole wheat flour and knead it to a dough with water.
2. Take another small bowl or plate and add cornflakes in it. Crush them well with your hand.
3. Then add grated coconut, salt & red Chilli Powder. Mix them well.
4. Now take a ball from the dough and roll it like a chapati on a rolling board with the help of a rolling pin.
5. Apply oil or ghee on it.
6. Then take a knife and mark a cut from the center of rolled chapati upto the edge, as shown in picture.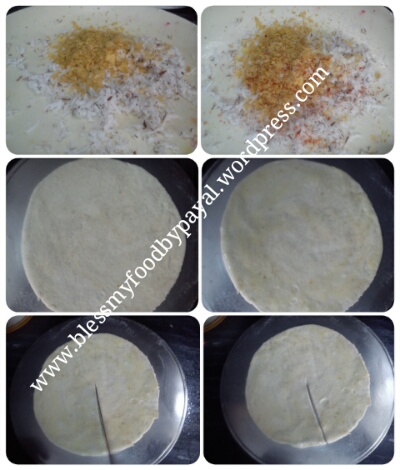 7. Spread the coconut & cornflakes mixture evenly on all sides over the chapati and gently press it with your fingers.
8. Now hold one of the corner of the edge where a cut was marked and start folding/rolling the chapati upto the end of another edge. See the picture for clear interpretation.
9. Now the Chapati is rolled  and is appearing like a rose.
10. Turn the open side upwards and pointed side downwards & gently press the upperside with your fingers.
11. Start rolling the parantha with the help of rolling pin.
12. Now transfer it to the hot tawa and fry it with ghee or oil until cooked.
13. Your coconut & cornflakes Parantha is ready.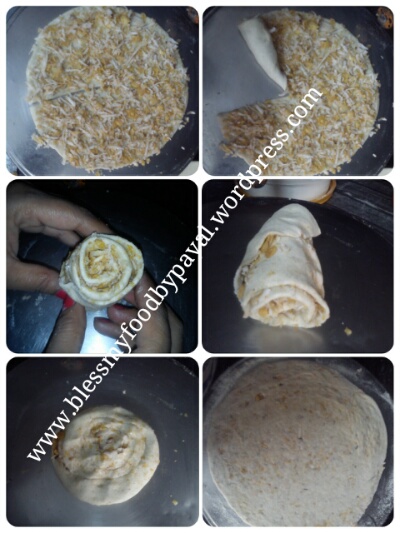 Serve it hot. We love to cherish it with a dip of curd.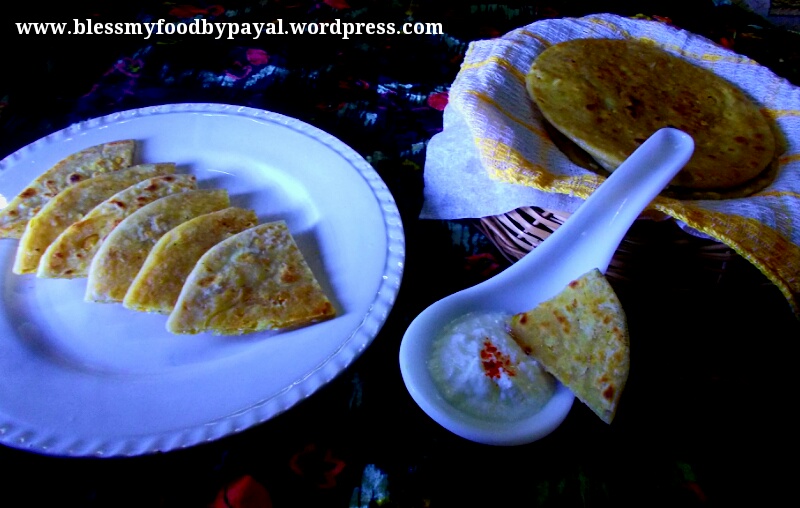 NOTE
You can add the finely crushed nuts in the coconut & cornflakes mixture to make it more rich.
You can stuff the parantha by adopting any method you feel convenient.
Using Flakes, also try Banana Flakes Smoothie and Banana and corn flakes fritters from our blog.
Regards
PAYAL BALI SHARMA
SHAILENDER SHARMA