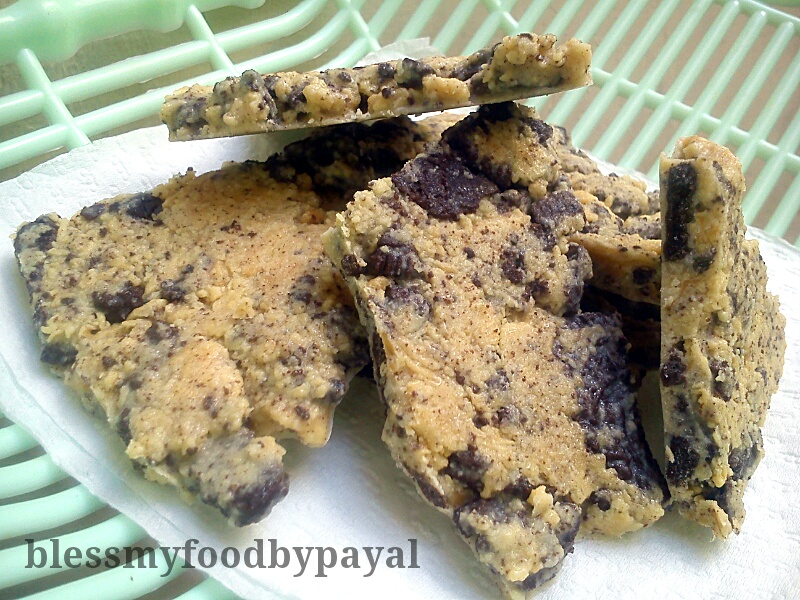 08 Jan

Chocolate Gachak | Chocolate Chikki

Chocolate Gachak / Chocolate Chikki recipe with step wise pictorial method.

Eating Gud Gachak / Gud Chikki (Jaggery Peanut Brittle) on the auspicious Festival of Lohri is a tradition in India and many people try this Chikki at home also. We too have prepared this Gud Chikki at home and it is very easy to make that.

Besides, we thought why not to try something with chocolates, whose texture is very much similar to Gud Chikki because chocolates are being loved by all, irrespective of their age.
So we tried the given Chocolate Chikki and it really came out very well. Your kids will definitely opt for this chocolate Chikki over Gud Chikki. It is quite crispy, crunchy and tasteful. And above all, very easy to make with 3 basic ingredients. Have a look …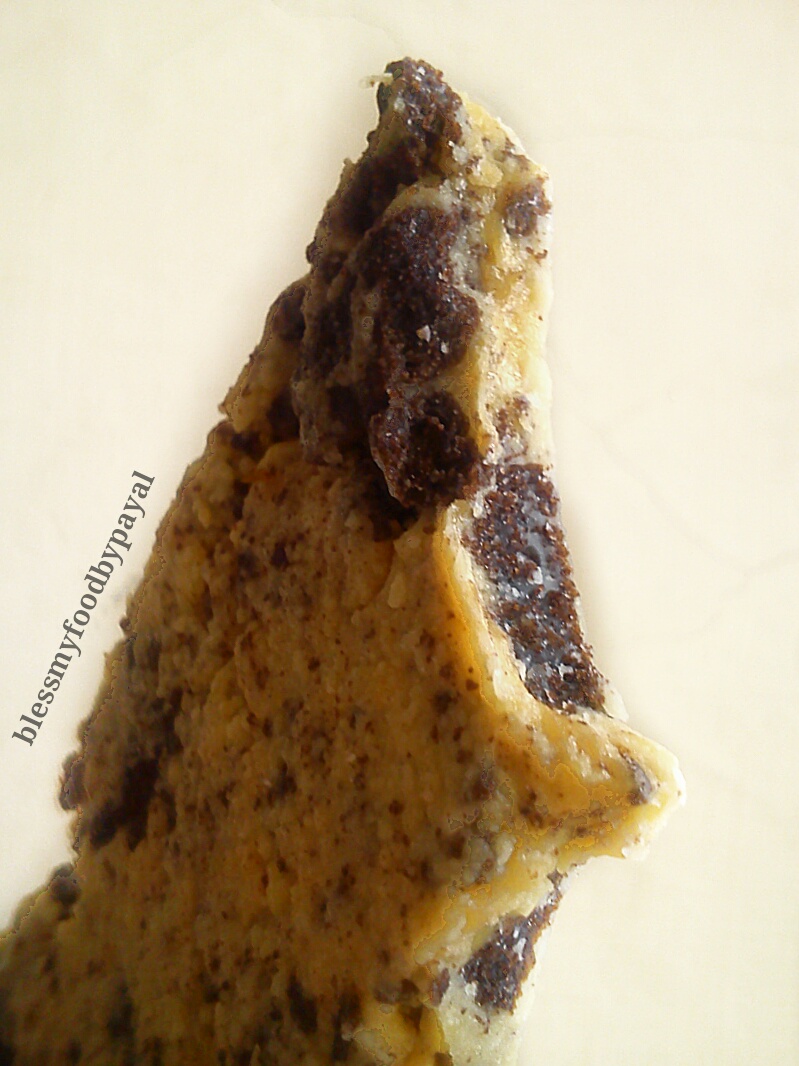 INGREDIENTS
White Chocolate – 1 Cup
*Oreo Biscuits – 5-6
**Butter (unsalted) – 1 tbsp
Oil for greasing
METHOD
1. Take 1 tbsp of butter in a small bowl and place it in the freezer for 15-20 minutes to get chilled.
2. In the meantime, roughly chop your white chocolate. You can also use chocolate chips. Keep aside.
3. Take a polythene bag, add Oreo biscuits in it and roughly crush them into small pieces with the help of a rolling pin or any heavy weight object. Don't crush the biscuits to powder. Keep aside.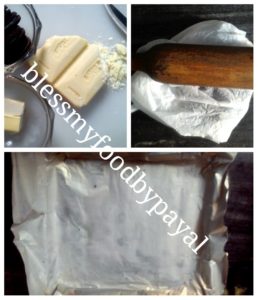 4. Take a wide tray (I have used my baking tray) and place foil cover or parchment paper over it. Grease it with oil (not with butter) and keep aside.
5. Take a pan, place it on a low flame and add chilled butter.
6. When the butter melts, add chocolate and keep stirring on low flame until chocolate gets completely melted.
7. Add crushed Oreo Biscuits and mix everything together properly for a minute.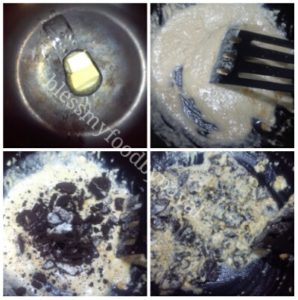 8. Immediately spread the whole mixture, (Important – when it is very hot), over the tray and flatten the mixture. This is recommended to use spatula or some katori to flatten the mixture as this mixture is very very hot at this stage and this is not viable to flatten it directly with your hand.
9. Place the tray in refrigerator for 30 to 40 minutes or until mixture gets set.
10. Bring the tray out of the fridge, remove the hardened mixture from the foil cover.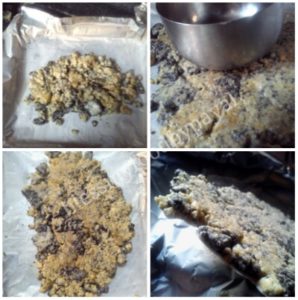 11. Your crispy and crunchy chocolate Chikki is ready. Just break that in desirable sizes and make everyone, especially kids, happy by serving them. Preserve*** the rest.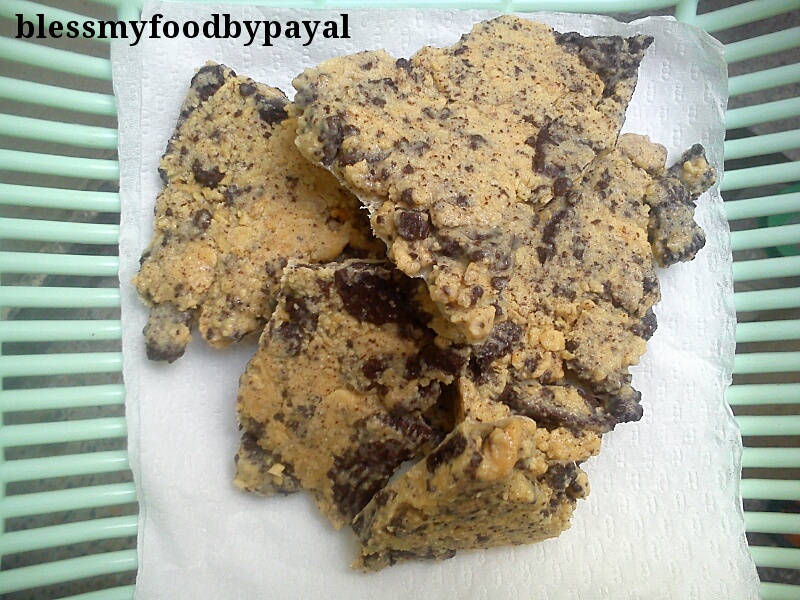 NOTE
* You can also try this recipe with other sweet biscuits of your choice, but in that case, you have to apply your judgment with respect to the quantity of chocolate used depending upon the sweetness of your biscuits.
** Instead of butter, you can also use vegetable shortening, and in that case, avoid method no. 1. Directly add vegetable shortening (of equal quantity as suggested for butter) to the pan and proceed ahead.
***You can preserve them in the container for a couple of days.
However, depending upon the weather conditions of your area, you must decide whether to place these chikkies in refrigerator or on the shelf because it carries chocolate which may melt in hot.