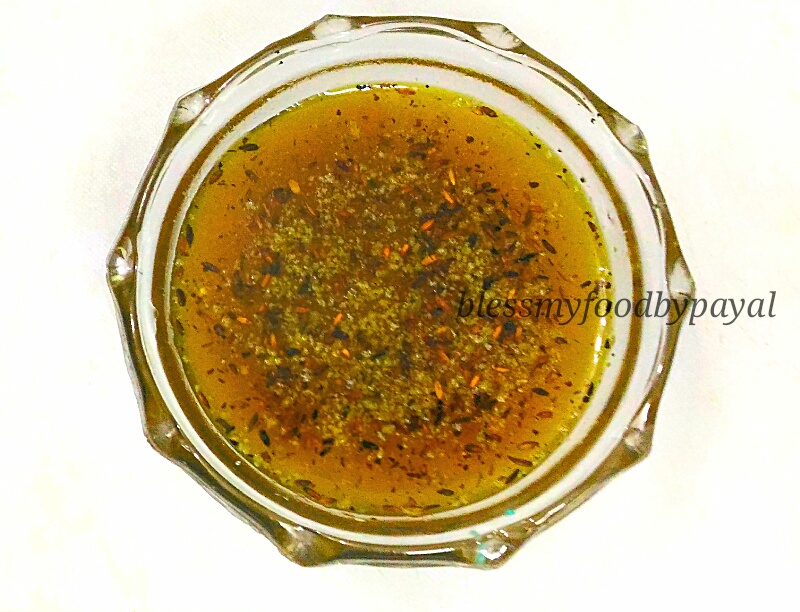 28 Jan

Chashni Chutney | how to make chashni chutney

Chashni Chutney | how to make chashni chutney recipe is given here under.

Chashni is the hindi name for Sugar Syrup. There are number of sweets which carry chashni with them…like Gulabjamun, Rasgulla, Kunafa and many more.  But when the sweet is finished, chashni is always there in the leftover. Many people make more sweet items to consume that chashni but we always prefer to prepare this chutney, we saw in a TV programme by Chef Sanjeev Kapoor.

So lets follow the details.

INGREDIENTS

Chashni (Sugar syrup)  – 1/2 Cup

Tamarind Pulp – 1/4 cup

Red chilli powder –  a pinch

Cumin seeds – 1/4 tsp

Black salt – 1/4 tsp (or as per taste)

Yellow food color – 1 or 2 drops (optional)

METHOD

1. Roast the Cumin seeds and roughly crush them. keep aside.

2. Take a pan and add chashni and rest of the ingredients along with roasted cumin seeds.

3. Boil the mixture till it thickens slightly.

4. Let it cool down completely.

Your chashni chutney is ready to be used.

You can cherish it with Samosa, Dabara, Banana Flakes, Sabudana Wada, Mushroom Duplex, Aloo tikki or with any of the Snacks of your choice.
Regards
PAYAL BALI SHARMA
SHAILENDER SHARMA