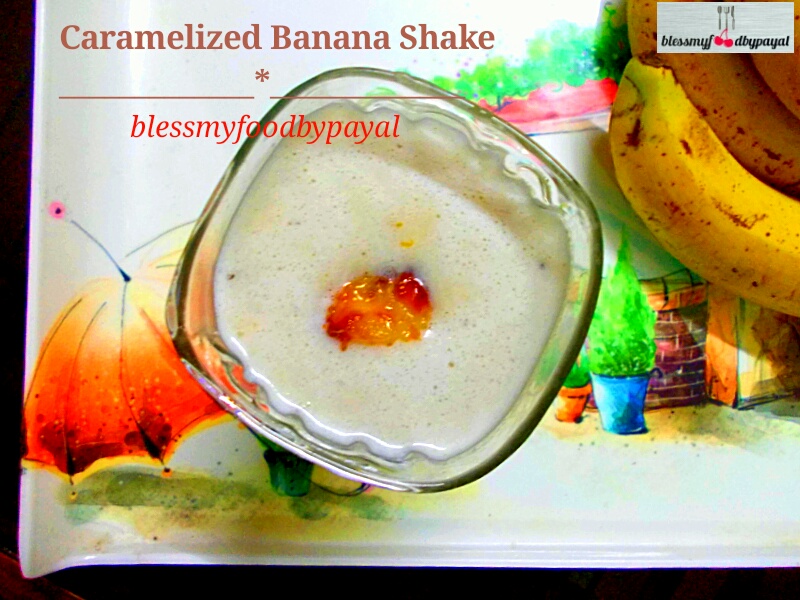 03 Jun

caramelized banana shake | banana shake recipe | banana milkshake

​caramelized banana shake | banana shake recipe | banana milkshake recipe with step wise pictorial method is here.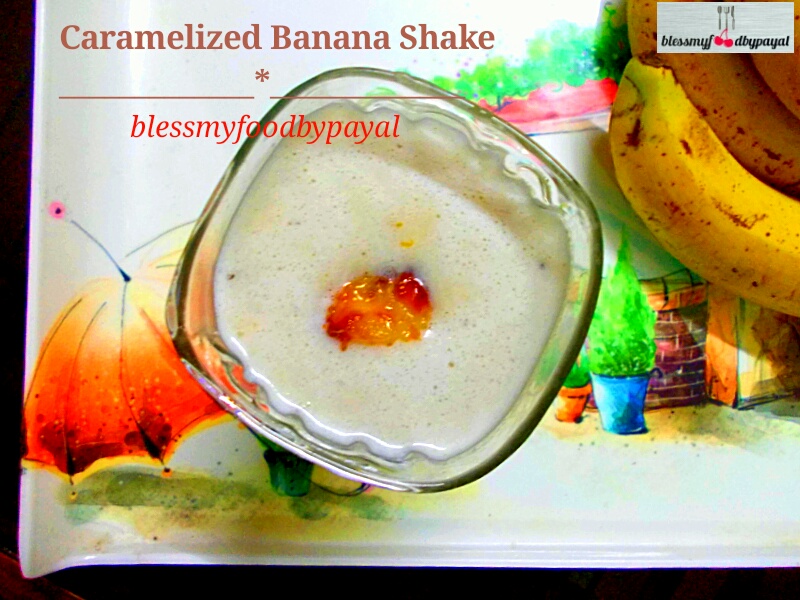 Banana milkshake is a healthy drink rich in potassium, dietary fiber and energy. Everyone knows how to make banana milkshake as it is one of the mostly prepared type of shake made in every home.  However i have brought a little change in this recipe by caramelizing the banana before churning the bananas into the milk. I am of the view that caramelizing bananas added more taste to the shake. If you want to make it more rich, do add a scoop full of vanilla ice cream either at the time of churning or after your caramelized banana shake is ready to be served in the glass.
So lets begin the recipe of Caramelized Banana Milkshake..
INGREDIENTS
Banana (preferably ripe) – 1
Butter (unsalted) – 2 tbsp
Brown Sugar –  2 tbsp
Honey – 1 tbsp
Milk (chilled) – 3/4 glass
YIELDS
1 Glass
METHOD


1. Cut the banana into slices.
2. On a non stick pan, spread butter and brown sugar.
3. Place banana slices and cook them from both the sides one after another until they turn brown.
4. Remove from the heat and allow them to cool.
5 .Add milk, honey and caramelized bananas (reserve some for topping) to a blender and blend until thoroughly mixed.
6. Your caramelized Banana Shake is ready.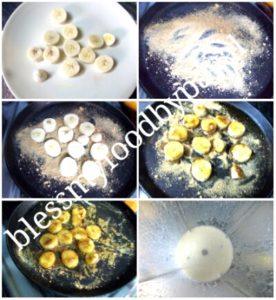 Serve chilled after garnishing with reserved caramelized Banana Slices or with the ice cubes of your choice.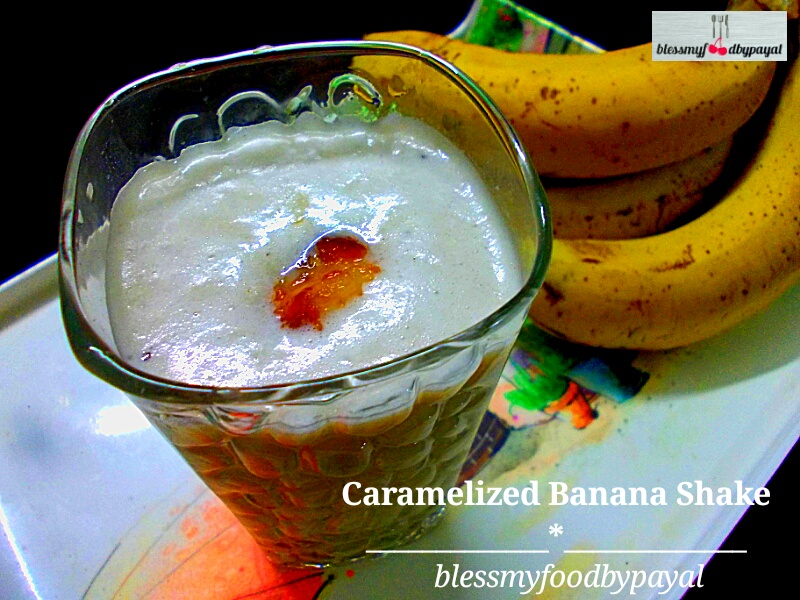 NOTE
* We have caramelized the bananas with brown sugar. If you are short of brown Sugar, try with the regular sugar.
*  You can replace honey with sugar.
Feel Free To Ask Queries, If Any…
Regards
PAYAL BALI SHARMA
SHAILENDER SHARMA