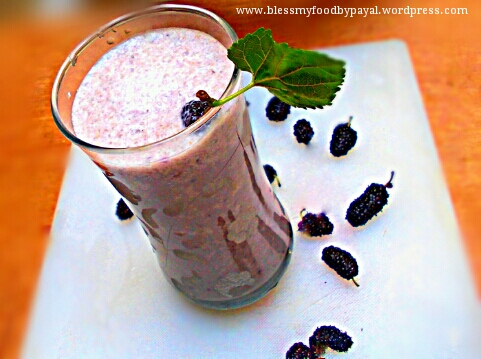 31 Mar

Banana Mulberry Oats Smoothie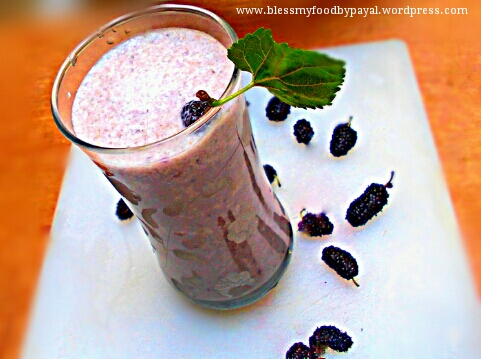 Banana Mulberry Oats Smoothie is a healthy drink preferably given to children in the breakfast. Although the given ingredients will yield only one glass of smoothie, but it will be fully loaded with lots of proteins and fibers equaled to a heavy meal.
INGREDIENTS
Milk (chilled) 150 ml / 1 cup
Banana 1
Oats 3 tbsp
Mulberries* (frozen) 10 – 12
Honey** 1 tbsp
METHOD
Put all the ingredients together in a blender and blend till turns smooth.
NOTES
* Use of mulberries is optional. If you don't have it, just leave it. No tension.
The only difference will be that your smoothie will be named as Banana Oats smoothie instead of Banana Mulberry Oats Smoothie.
** Use of honey is also optional depending upon your liking for the sweetness.
Regards
PAYAL BALI SHARMA
Please Subscribe to have an access to our new and upcoming recipes.