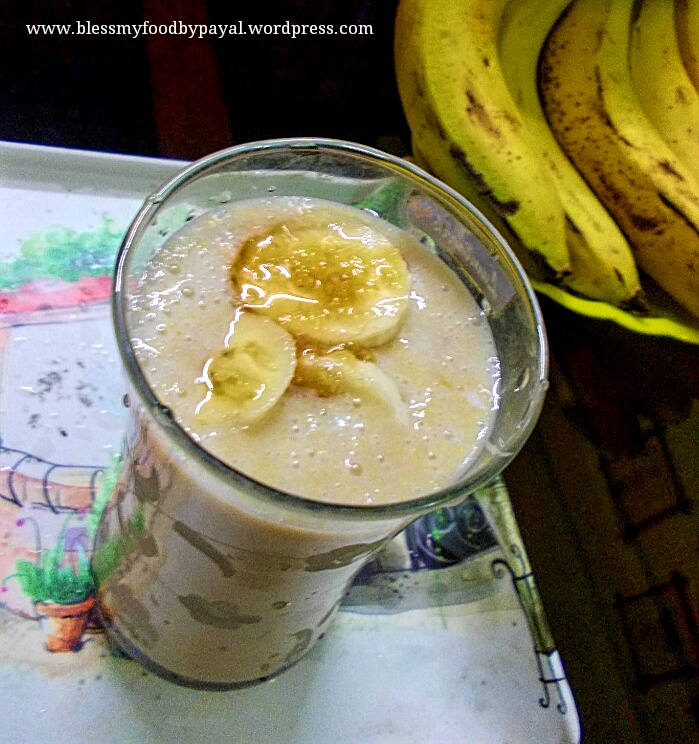 29 Apr

Banana Flakes Smoothie | smoothie with banana and corn flakes

Banana Flakes Smoothie | smoothie with banana and corn flakes with step wise pictorial method.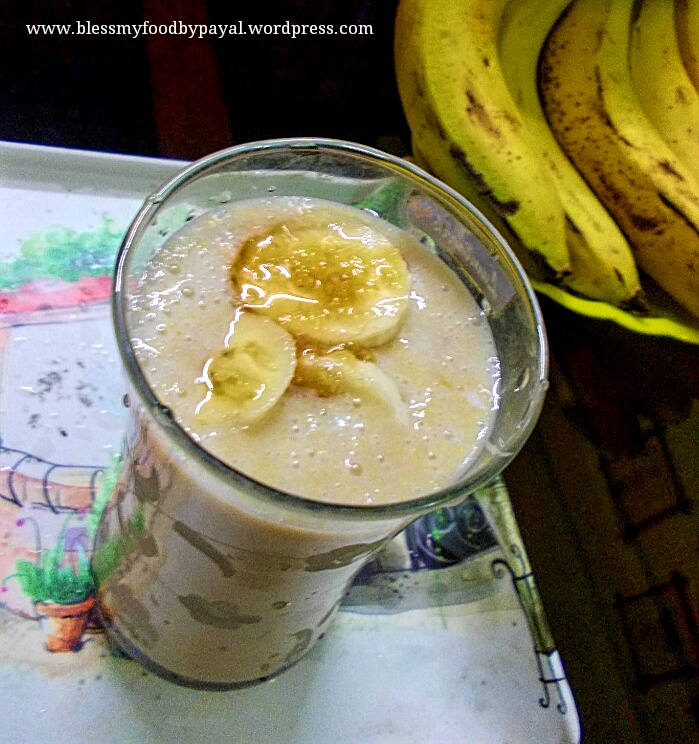 Health benefits of banana and corn flakes need no introduction. Both are the best source of proteins and just imagine that when both are clubbed together alongwith milk, how great they are going to be, especially for the growing kids.
Although i had never heard about this combination for a smoothie earlier & it was purely an experimental recipe, but it turned out to be a great success. Happy me 🙂
So here the recipe goes….
INGREDIENTS
Banana (large)* 1
Milk (chilled) 1 cup
Corn flakes ½ cup
Sugar or Honey 3 tsp
For Garnishing (optional)
Banana slices (thin) 3-4
Honey 1 tsp
or
Garnish your drink with the Flavoured Ice Cubes.
METHOD
1. Peel a large banana & chop 3-4 thin slices out of it. Keep aside.
2. Take a blender and pour milk, banana (3/4 part left after keeping aside thin slices), corn flakes & sugar.
3. Blend for 1 ½ to 2 minutes.
4. Pour the smoothie in a glass.
5. Top with banana slices which were kept aside in the beginning.
6. Drizzle honey over it.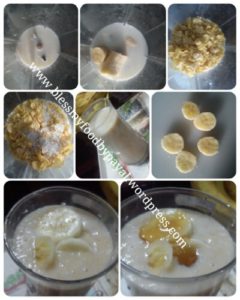 Serve chilled..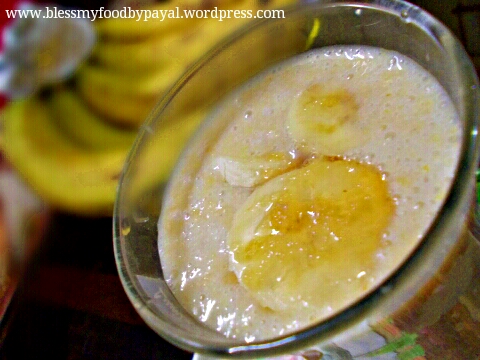 NOTE
*If you don't have a large banana, then add whole medium banana while blending. Then either leave the garnishing part or take one more banana, chop slices out of it & use them for garnishing.
Garnishing part is optional & is purely your call.
Regards
PAYAL BALI SHARMA