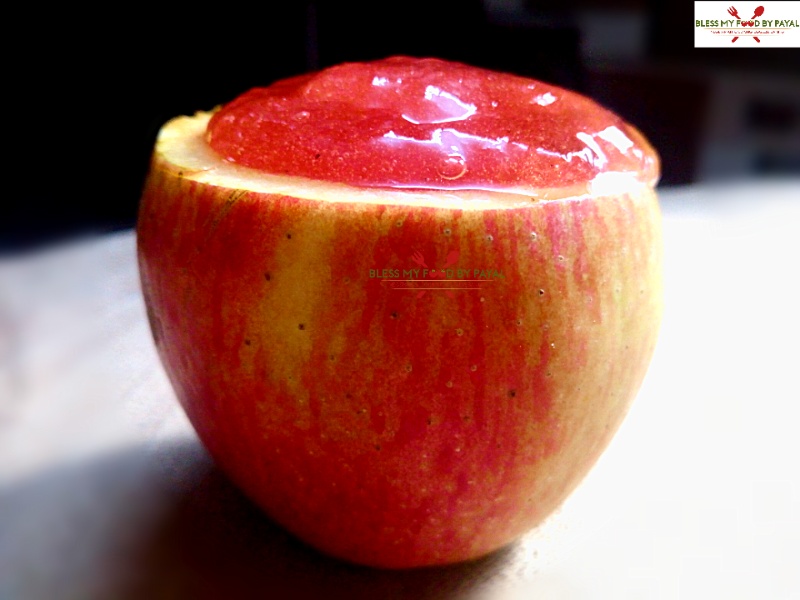 24 Oct

apple peel and core jelly | apple scrape jelly | apple core and peeling jelly recipe

apple peel and core jelly | apple scrape jelly | apple core and peeling jelly recipe with step wise pictorial and video.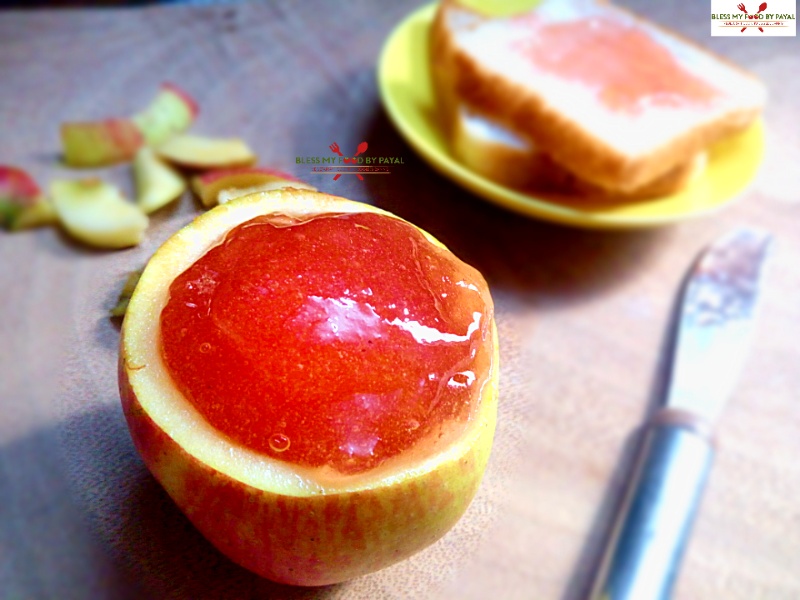 apple peel and core jelly | apple scrape jelly | apple core and peeling jelly recipe is the best and most innovative method of using the waste of apples.
Actually apples contain lots of nutrients that your body need. Apple is full of calories (which our body does require), fiber, potassium and Minerals. Apples are rich in vitamin A, C & K. If you eat apple without it's skin, that means you have discarded half of the nutrients. So we always use the apples along with the skin.
But there are certain recipes which ask for peeled apples or may be your child doesn't like to eat apples with skin or you don't feel it fine to serve apples to your guests along with skin or aged person in your family can't chew apples properly if the skin is intact or you have any other reason to remove the skin of apples before use, this recipe of apple peel and core jelly is for you. .
Furthermore, some may eat apples with skin and some don't, but when it comes to cores, that is a 100% waste product of apples. Therefore this recipe is for sure a best method for the apple waste management.
We made the recipe of apple peel and core jelly and apple jam same day and when both were ready, apple peel and core jelly had the height score than apple jam in terms of taste, texture and color.
So, don't allow the fiber, potassium, minerals and vitamins which are higher in apple peels go waste. Save them with this recipe of apple peel and core jelly.
Also have a look at other recipe made with apples: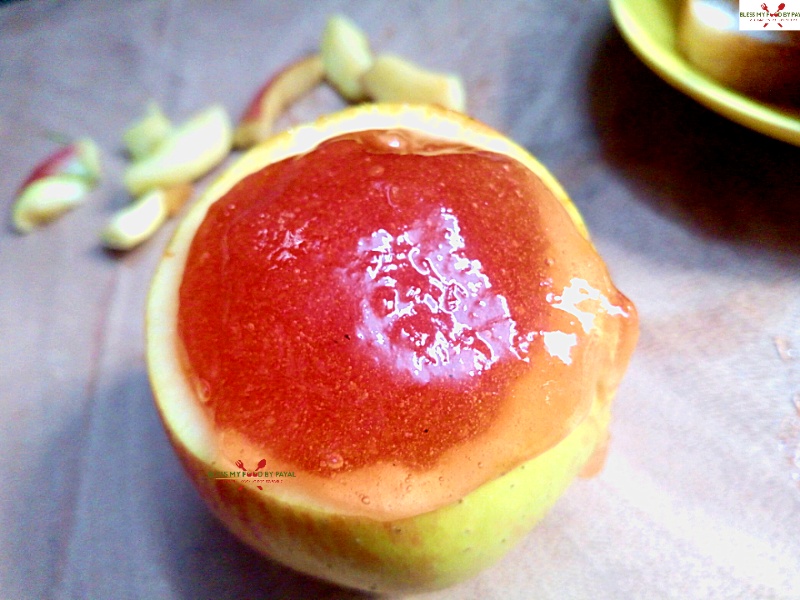 YouTube
Text recipe of apple peel and core jelly
INGREDIENTS
Peels and cores of 6 apples (medium sized)
Sugar – 3/4 cup
Citric acid or tatri – 1/8 tsp
Water as per need
YIELDS
About 1/2 cup apple peel and core jelly
METHOD
1. We always use apples after washing so there's no need to wash the peels. However, if you haven't washed apples before use, wash the peels now.
2. Remove the seeds from the cores of apples.
3. Put the peels and cores in a pot. Add water up to the level peels and cores and completely covered.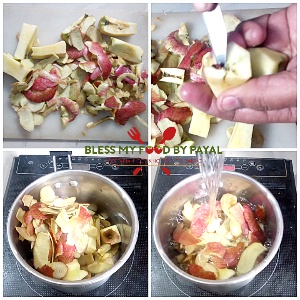 4. Let the water boil first on high flame and when it begins to boil, lower the heat and cover the pot with a lid.
5. Let the peels and cores cook for about 20 minutes or until they turn soft and mushy.
6. Switch off the flame and mash them with potato masher.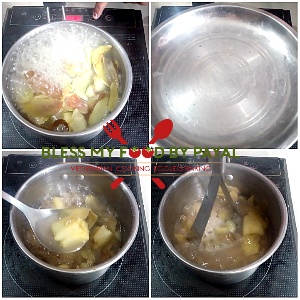 7. Take another bowl, place a strainer on it and transfer all the cooked/mashed material onto the strainer.
8. Press the mushy material with a spoon to get maximum liquid out.
9. Transfer the liquid collected back to the pan and place on flame.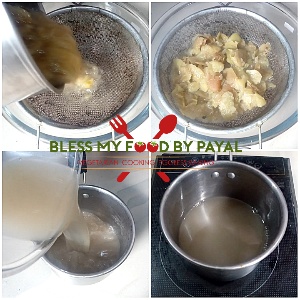 10. Add sugar and let mixture boil for about 20-30 minutes on medium heat until the liquid looses its flowing consistency and becomes little thick like a sugar syrup.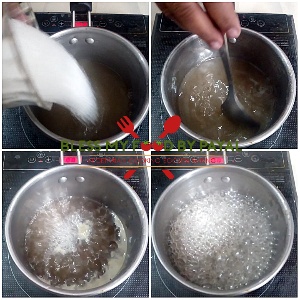 11. To check the doneness, coat a spoon into the liquid and draw a line at the back side of spoon with a finger. If the clear line is drawn, your liquid has attained the correct consistency.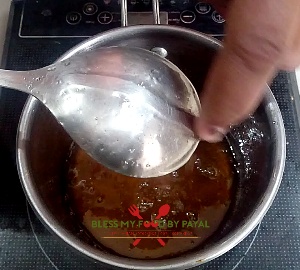 12. Add tatri and mix it well.
13. Let the mixture turn completely cool on room temperature.
14. Transfer to an airtight container and place it refrigerator.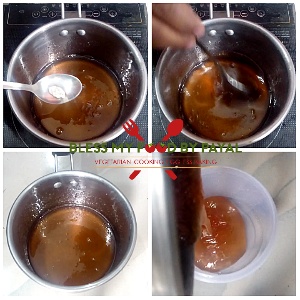 Your Apple peel and core jelly is ready. Enjoy it the way you want.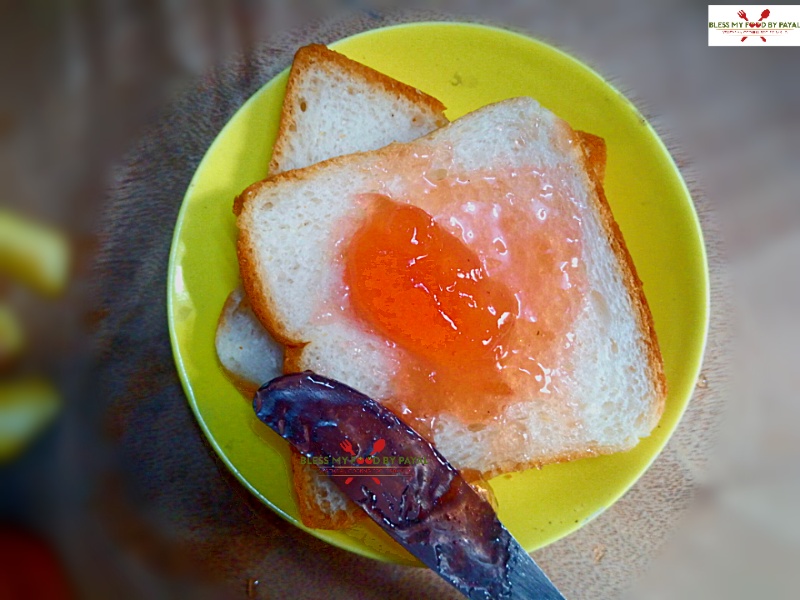 NOTE
* Throughout the entire process, the color of liquid will remain dark and dull. But at the end when the liquid with get thicken, it will turn into a beautiful reddish colored jelly.
* For each cup of liquid, add sugar measuring 3/4 cup.
* In place of citric acid or tatri, you can add juice.
*  Citric acid, Nimbu Sat or Tatri is the same thing available in the market in different looks. citric acid is called Tatri and Nimbu Hindi language. this Acid is available in the market in a powdered form whereas Tatri, also named as Nimbu Sat, is available in crystals. We preferred Tatri over Citric Acid because Tatri is more economical and pure being in a raw form and also easily available.
* If your jelly has turned extra thick after refrigeration, just add one or two spoons of hot boiling water and mix properly.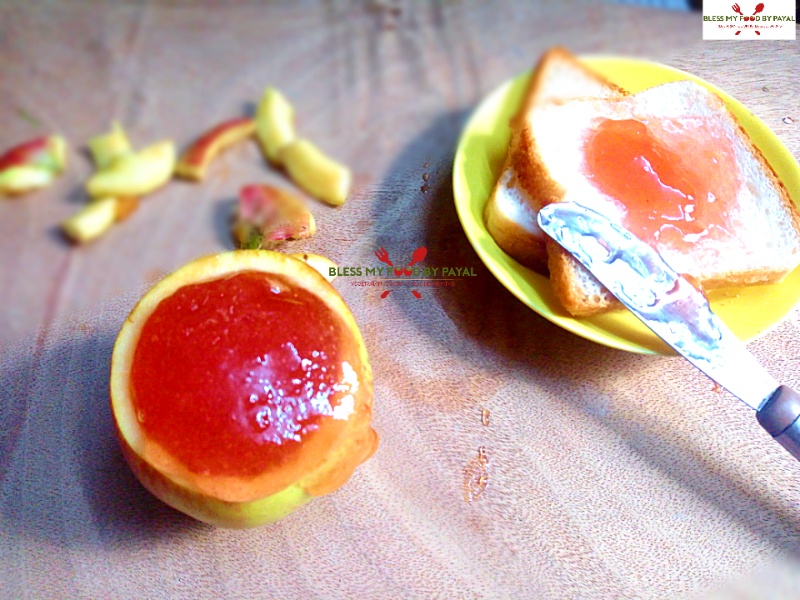 Feel Free To Ask Queries, If Any…
Regards
PAYAL BALI SHARMA
SHAILENDER SHARMA.