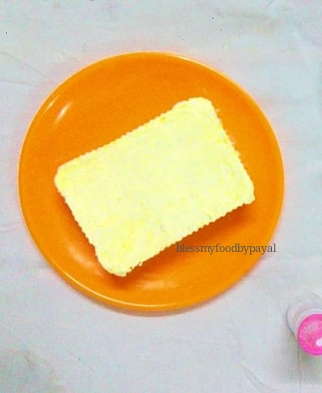 02 Oct

Amul Butter Recipe | Homemade Amul Like Butter | How to make Amul Butter at home

Amul Butter Recipe | Homemade Amul Like Butter | How to make Amul Butter at home recipe with Stepwise pictures with the easy process and very basic ingredients is here..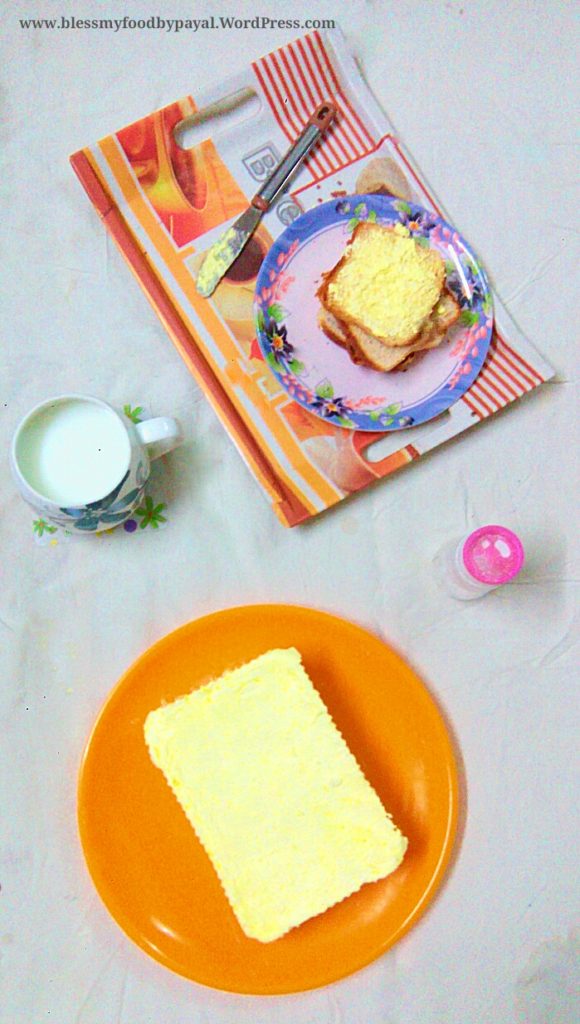 Real Amul Butter Recipe has three main ingredients- butter, salt and natural colour Annatto.
As i couldn't manage to have natural colour, i substituted that with the turmeric and yet, the result was amazing.
The butter in this recipe is the outcome of churning of desi ghee.
And
This butter has just the right amount of salt needed to give you that taste…the taste you love so much. Be it sandwiches, toast, or yummy paav bhaaji, a dash of Amul makes it even more yummier.
After i finished the task of making Amul butter recipe at home, firstly i served it by making bread butter toast to my 10 years old son, who is a huge fan of Amul Butter and fortunately he couldn't identify that this is homemade, and not store brought one. And that was my real success.
If a mother wins, chef within her automatically wins.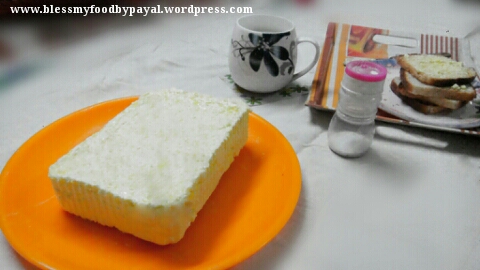 INGREDIENTS FOR AMUL BUTTER RECIPE
Desi Ghee* (Melted/Preferably made of Cow's milk) – 1/2 Kg or about 2 cups
Turmeric** – 1/8 tsp
Salt- 1 tsp
Baking soda a pinch (optional)
Ice cubes 10 – 12
TOTAL TIME NEEDED
10-12 minutes
METHOD OF PREPARING AMUL BUTTER RECIPE
1. Take a wide and deep pan and add ghee in it. Alternatively you can use your blender/food processor for this purpose.
2. Add rest of the ingredients (turmeric, salt, baking soda & ice cubes) in the ghee.
3. Turn on your hand blender.
4. Ghee will begun to smoothen and you will get smooth yellow whipped cream.
5. Continue blending for at least 10 minutes.
6. Strain the water, if there's any, from the butter.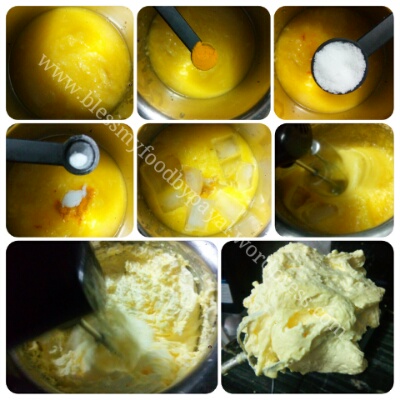 Your Butter is ready whose taste is very much like Amul Butter.
Store this butter in refrigerator.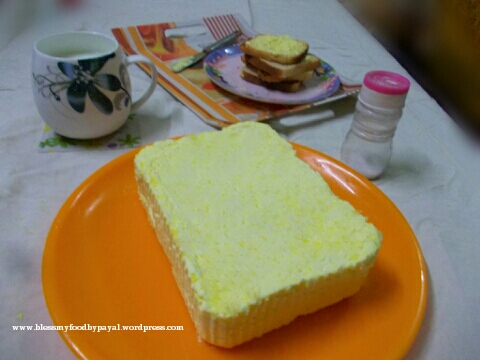 NOTE
*I am using ghee made of cow's milk which is yellow in colour. If you don't have an access to such ghee & have only white ghee, then enhance the quantity of turmeric as per requirement.
**You can also use yellow food colour in place of turmeric.
Regards
PAYAL BALI SHARMA
SHAILENDER SHARMA